Expansion of Overseas Consulting Business
Expansion of Overseas Consulting Business
Since in the 2000s, Chugoku EPCO has been conducting overseas consulting business by using the wide areas of technologies cultivated through vertically integrated power business from generation to T & D in Japan. We gave successfully actual results in 31countries worldwide.
While overseas consulting is placed as the pioneering activity for future overseas power generation business, we are conducting connecting human relationships and information gathering in the countries and regions under high investment potentiality, and are to acquire business offers and firm results.
As our innovative activities and high technicality to be represented through the Hybrid Project in Oki islands, we are considering new business schemes and environmentally friendly programs, such as projects to proceed stability and reliability for the challenges of power system on large-scale deployment of renewable energy.
Experience in Overseas Business
Reference

Consulting case

(small-scale hydropower plants development)
We have consulting services in Cambodia for over 10 years.
We take advantage of the climate rich in water close to the border with Vietnam and contribute to the improvement of electrification rate in Cambodia by the power generation method with less environmental impact.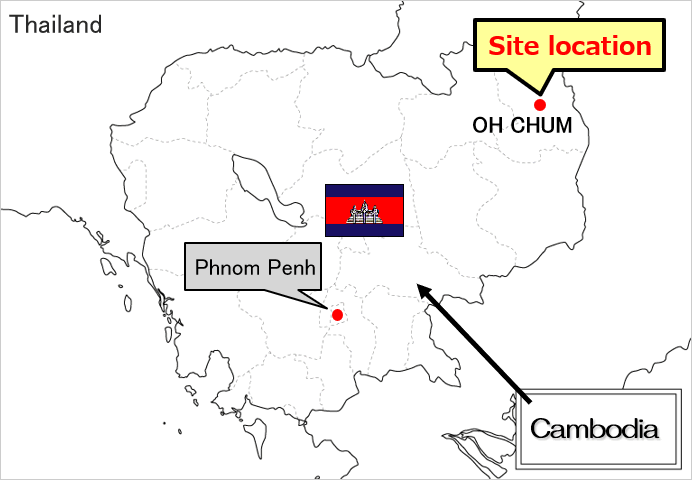 OH CHUM 1st Power Plant (output: 265kW x 1 unit)
We, with the Electric Power Development Company and Chuden Engineering Consultants Co.,Ltd., undertook design and construction supervision etc. concerning the construction and repair of small-scale hydropower plants in Ratanakiri Province from EDC(Electricite Du Cambodge) and supported efficient operation. (Construction start:October 2013, Done:November 2015)
PageTop