Nuclear Power Generation
Construction of Nuclear Power Station and Operational Technology
Shimane Nuclear Power Station No. 1 Unit is First Japan-Made Nuclear Power Station in Japan.
Shimane Nuclear Power Station No. 1 unit (with output of 460MW in Shimane pref.) began operation in March 1974 after 4 years and 2 months of construction period as the 6th commercial light-water reactor in Japan and the first in western Japan.
As we adhered to a basic policy of utilizing Japan-developed technologies from the planning stage, about 93% of the overall facilities are manufactured with Japan' s technologies.
In 1989 we started operating No. 2 unit (with output of 820MW), and had been operating these 2 units stably.
Outline of units
No. 1 unit
No. 2 unit
No. 3 unit
Output
460MW
820MW
1,373MW
Reactor type
BWR
BWR
ABWR
COD
Mar. 1974
(decommissioned Apr. 2015)
Feb. 1989
-
No. 3 Unit as Latest Advanced Boiling Water Reactor (ABWR) Aimed to Commence Operation
We started the construction of No. 3 unit which employs our first Advanced Boiling Water Reactor in 2005. Its out put is planed to reach 1,373MW, surpassing the total output of No. 1 and 2 units.
Additional safety improvement work is now being implemented, while the construction was close to fuel loading.
Shimane Nuclear Power Station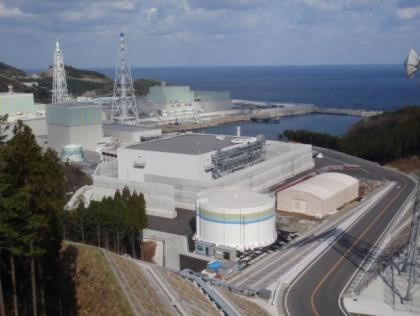 PageTop